Loaner car reservation must be made in advance of your service appointment. Available on a first come, first serve basis.


Oil changes include complimentary oil, filter, labor and disposal fees for the first year of ownership. Maximum of 2 oil changes.


Free Pennsylvania State Safety Inspections available for as long as you own any new or pre-owned vehicle purchased from Glanzmann Subaru.


Free exterior car wash with every service visit. Car wash for express service visit available by request.


By appointment. Service dept will have a qualified technician perform a multi-point inspection to ensure your vehicle remains running safely.


Roadside Assistance provided by Subaru on new vehicles for the first 3 years/36,000 miles. See dealer for details.


Enjoy anytime alignment checks with our state-of-the-art equipment.


Enjoy anytime tire tread checks with our state-of-the-art equipment.


Enjoy anytime battery health checks.


Customer Review: 10/13/20
GREAT experience. Just completed my 5th Subaru lease over the past 10 years. I want my family in the safest cars on the road! The sales team is knowledgeable and efficient. Worked with Andrew Casey this last time, and he was the best. With Covid, we were in and out in 15 minutes. Highly recommend.
Have Any Questions About The Glanzmann LOVE Package? Please Complete The Form Below Or
CALL 866-818-0390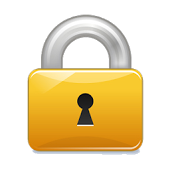 We hate SPAM and 
promise 
to keep your information safe and never contact you unnecessarily!
By Clicking "Send" I authorize Glanzmann Subaru to communicate with me via text, phone or email to the contact information I have provided in this form. Glanzmann Subaru promises to NOT contact anyone unnecessarily and inconveniently.
For Turn-By-Turn Directions, Click On Our Address: