The 2022 Subaru Love Promise Customer and Community Commitment Award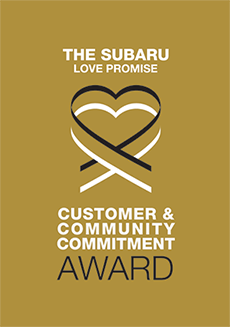 We've been nationally recognized for our dedication to our customers, our community, and the Subaru Love Promise.
We're honored to receive the 2022 Subaru Love Promise Customer and Community Commitment Award. This award nationally recognizes elite Subaru retailers who provide an exceptional customer experience at every interaction with Subaru. These retailers have also demonstrated an outstanding commitment to supporting passions and causes in their local communities in important areas such as the environment, community, health, education, and pets.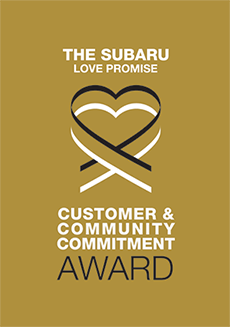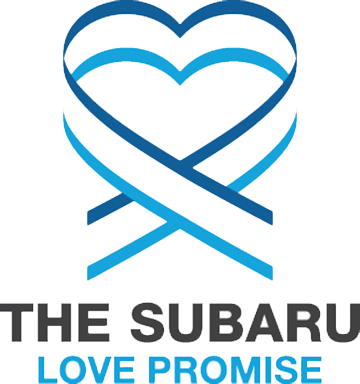 What is the Subaru Love Promise?
Subaru and our retailers believe in making the world a better place and the Subaru Love Promise is our vision of respecting all people. This is our commitment to show love and respect to our customers and to work to make a positive impact in the world.
How is Glanzmann Subaru dedicated locally to the Love Promise?
Our Love Promise can be seen in various partnerships with local charities and non-profits. We're grateful for the opportunity, not only to be a part of our community, but to serve it as well.
Temple University l St. Joseph's University l Lasalle University l Chestnut Hill College l St. Joseph's Preparatory l Lasalle High School l Mount St. Joseph's Academy
Philabundance l Chestnut Hill Festival l St. Philip Neri School l Ambler Main Street l Abington Ghosts l Jenkintown Drakes l Keystone Rally Association l Temple Beth-Am l Broadway Sings l Jenkintown Borough
For Pete's Sake Cancer Respite Foundation l Susan G. Komen for the Cure l Linda Creed Breast Cancer Foundation
Love Promise Stories from Glanzmann Subaru
Subaru and Glanzmann Subaru believe in making a positive impact on the communities in which we live and work. We uphold that belief through our Love Promise Community Commitment. Every month, we select inspiring stories from customers and partners from around our area who strive to support our collective commitment and feature them here
Smiles All Around LaSalle Academy - Jennifer M
It was just a regular Thursday morning at LaSalle Academy, when Glanzman Subaru showed up with a very generous donation for our school. The students and teachers alike were touched by this wonderful gift to education. With this money, we will be able to enhance learning in STEM and upgrade many of our classroom supplies to help students be successful. Glanzman Subaru spread smiles all around LaSalle Academy that day, knowing that there are people that care about our school and want the best for us. Thank you Glanzman Subaru for your genuine kindness!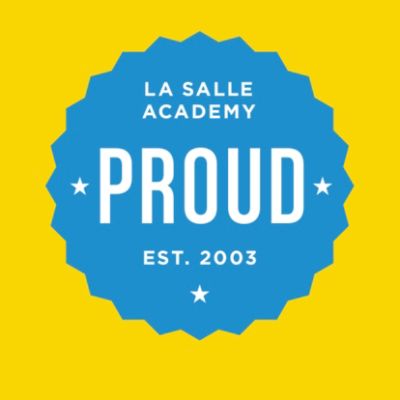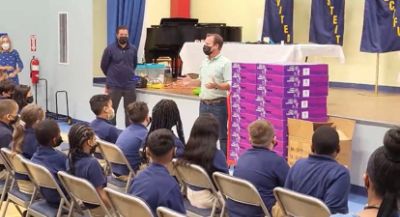 ---
Glanzmann Subaru and LLS Delivered Comfort and Warmth to Patients at Asplundh Cancer Pavilion - Monique R
Jeffery Glanzmann, General Manager from Glanzmann Subaru along with Monique Riotto from The Leukemia & Lymphoma Society of the Eastern PA-DE Region were able to spread love, hope and warmth to patients fighting cancer at Asplundh Cancer Pavilion, Sydney Kimmel Cancer Center, Jefferson Health. Dr. Fidler and Dr. Millenson were able to join us to accept the 80 blankets and 30 arts & craft kits that will go to patients and their families. Thank you to Alyssa, one of our 2022 Light The Night Honored Heroes, who joined us for delivery to help spread love, joy, and warmth. Alyssa was diagnosed in December of 2018 with ALL. She is doing well and is now treatment free. Thank you to Glanzmann Subaru, Asplundh Cancer Pavilion, Sydney Kimmel Cancer Center – Jefferson Health and all those who help to make this delivery special.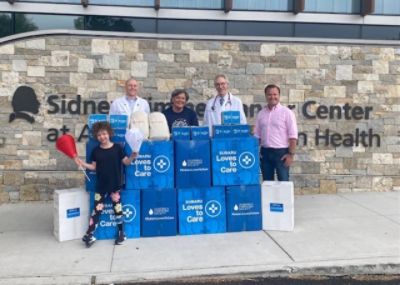 ---
2022 Bucks Food Truck Fest & Car Show with Love Music - Amanda G
Dear Glanzmann Subaru, Thank you for being an event sponsor for the 2022 Bucks Food Truck Fest & Car Show with Live Music. Your company event sponsorship allows my Bucks nonprofit organization the financial ability to create community fundraising events. The fundraising revenue supports my Bucks County nonprofit, Warminster Ben Wilson Senior Activity Senior. Warminster Ben Wilson Senior Activity Center provides meals to home bound seniors, veterans, and those with disabilities as well as educational classes and activities to the local Bucks County senior community. We cannot thank Glanzmann Subaru enough for being an outstanding and supportive community partner. Glanzmann Subaru is a true company role model within the community.
---
2022 Warminster Arts & Barks Fest - Amanda G
Thank you to Glanzmann Subaru for being an event sponsor for the Annual Warminster Arts & Barks Fest. Local company sponsors like Glanzmann Subaru help make my non profit's community events possible. This event was filled with various local animal rescues, entrepreneur vendors/crafters, kids activities, food trucks, Police K-9, a petting zoo and more. We were so thankful and appreciative to have the Glanzmann Subaru managers help at this event as well as educate the community on how Subaru is more than a car company. Subaru is a company that is committed to helping animals. Thank you Glanzmann Subaru for supporting, educating and engaging the local community. Thank you Glanzmann Subaru for being a community partner!!!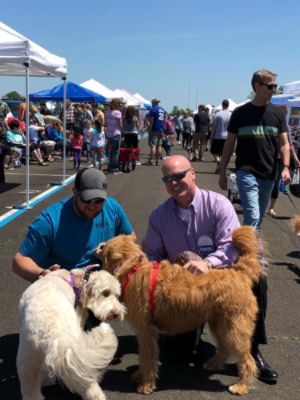 ---
Glanzmann Subaru Supports Gwynedd-Mercy Academy - Jessica F
Gwynedd-Mercy Academy is so deeply grateful for the support and partnership of Glanzmann Subaru! This year, in support of our annual Golf Outing, Subaru was able to provide on-course promotions that brought the golfer experience to another level. And therefore successfully helping us to achieve our fundraising goals in support of our students. Thank you to the team at Glanzmann for making this process so simple and effective!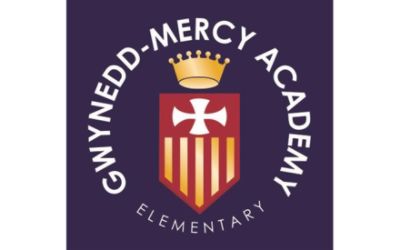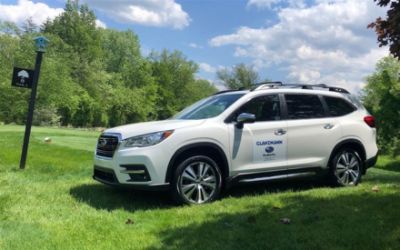 ---
Summer will be Awesome for our Youth : ) - Christine C
The Valley Youth House Emergency Child/Adolescent Shelter in Warminster was thrilled and so thankful to receive a $1,000.00 donation from Glanzmann Subaru this year. We're coming up to summer and your donation is going to allow us to purchase a significant amount of arts and crafts supplies like Make-Your-Own-Kits for keepsake boxes, birdhouses, and picture frames as well as fresh supplies of paints, fabrics, canvases, and brushes. Our summer program aims to offer the youth we serve opportunities to explore different ways to express themselves and have fun at the same time. Part of the donation is also going to be used to gather supplies that will be used when we go to parks and our Camp for summer activities; items such as sports equipment, chalks, water games, etc. We really, really appreciate you choosing to help our youth have a great summer!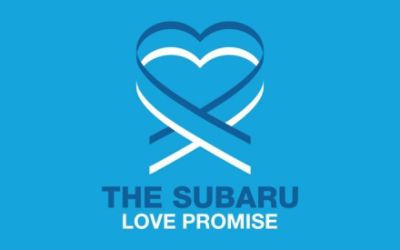 ---
Invaluable Community Supporters! - Chestnut Hill Business Associa C
Subaru has been a Chestnut Hill Festival sponsor for over 15 years. They bring a terrific display that adds to the excitement of the festival. We're proud to have Subaru cars on the Avenue and the Subaru staff bring great giveaways. However, the most important thing for us is the support their sponsorship brings to Chestnut Hill's commercial corridor. Small businesses get a big lift when a company as large as Subaru invests in the neighborhood. As everyone knows, the pandemic impacted small business negatively. Commercial corridors like ours in particular felt the loss of revenue and suffered from it. Subaru's continued support of our festivals increased the foot traffic which helped increase the bottom line of our shops and restaurants. It's no small thing and we appreciate it.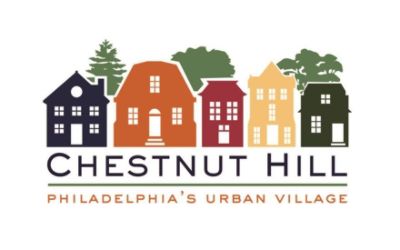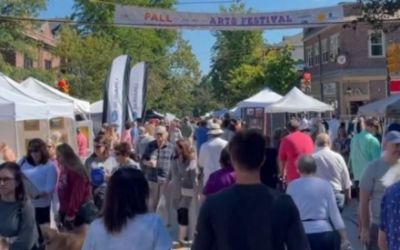 ---
Springfield Little League - Grateful for Glanzmann - Kevin C
2021 was an incredibly exciting year for the sport of baseball in Springfield Township, Montgomery County. Springfield Little League celebrated its inaugural season, which brought great joy as well as some sense of normalcy to children and families alike. With nearly 700 children aged 4-15 taking part in the program, Bysher Field in Flourtown and Marlow Field in Oreland were filled with smiling faces from early spring until late fall. Springfield Little League is a 100% volunteer, self-supported organization. Nearly all the funding needed for field maintenance, uniforms, equipment and utilities comes solely from registration fees and sponsorships. The league is extremely proud to have Glanzmann Subaru as one of our key sponsors. In short, without the generosity of sponsors like Glanzmann, the league would not exist. We are so thankful for our relationship with Glanzmann Subaru and excited to continue our partnership for years to come!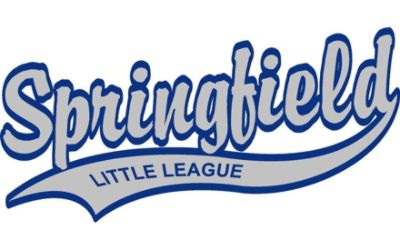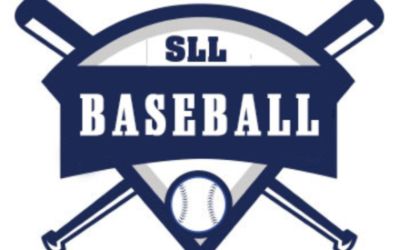 ---
Lucy's New Chair - Katie L
The kindness and thoughtfulness demonstrated by Jeff Glanzmann and his team at Glanzmann Subaru will bring you to tears. The Glanzmann's met Lucy, a young girl with some physical challenges, a heart of gold, and a very lively spirit. Lucy loves the outdoors, especially the beach where she tries to spend as much time in the ocean as her mother will allow. As Lucy has grown, her physical challenges have become more severe, which has made it increasingly difficult for her to traverse uneven terrain. Not to mention, increasingly difficult on those who provide her aid. The Glanzmann's recognized this and, without being asked, just showed up on Lucy's doorstep with an all-terrain chair. This will change Lucy's life... and change her mother's. Thank you Glanzmann Subaru! A company that does good deeds like this is one to be modeled! You guys ROCK!
---
Chestnut Hill Business Assoc. Festival Sponsorship - Philip D
The Chestnut Hill Business Association is thankful for Glanzmann Subaru's steadfast and generous support of its annual festivals. For over 25 years, Chestnut Hill has hosted two of the region's most popular neighborhood street festivals--the Home & Garden Festival every May, and the Fall For The Arts Festival every September. We are privileged to count Glanzmann Subaru as our Presenting Sponsor for both of these events. Each festival has historically drawn about 15,000 people, with attractions that include guest vendors, outdoor dining, live music, artisan demonstrations, and a children's amusement zone--all made possible thanks to Glanzmann's leading sponsorship. Our organization developed a natural affinity to Subaru as our staff and merchants noticed that many of their customers favored the brand, and this led to Glanzmann having a strong presence in our special events. Subaru's extensive display at the festivals--which includes its annual vehicle lineup and customer engagement tents--has become a popular attraction due to its interactivity, allowing drivers to sit inside and explore Subarus while asking questions of representatives. It has also become popular among existing Subaru drivers, who use the event as a means of exploring newer offerings and reconnecting with the brand. We are pleased that this partnership has created an enduring link between Subaru and our local customer base. The Chestnut Hill Business Association is fortunate to have a number of corporate sponsor relationships, but none has the longevity and level of support that we've enjoyed with Glanzmann Subaru. These festivals are truly a win-win for Glanzmann Subaru, Chestnut Hill's business community, and our customers. Thank you!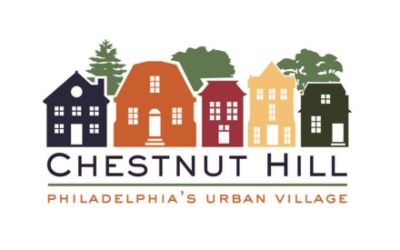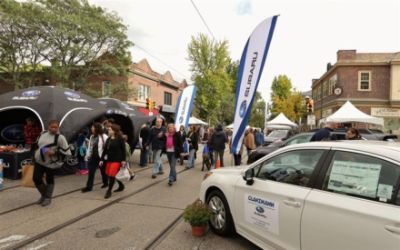 ---