Loaner car reservation must be made in advance of your service appointment. Available on a first come, first serve basis.


Oil changes include complimentary oil, filter, labor and disposal fees for the first year of ownership. Maximum of 2 oil changes.


Free Pennsylvania State Safety Inspections available for as long as you own any new or pre-owned vehicle purchased from Glanzmann Subaru.


Free exterior car wash with every service visit. Car wash for express service visit available by request.


By appointment. Service dept will have a qualified technician perform a multi-point inspection to ensure your vehicle remains running safely.


Roadside Assistance provided by Subaru on new vehicles for the first 3 years/36,000 miles. See dealer for details.


Enjoy anytime alignment checks with our state-of-the-art equipment.


Enjoy anytime tire tread checks with our state-of-the-art equipment.


Enjoy anytime battery health checks.


Customer Review: 5/10/20
-
"Amazing People, Great Dealership."
- pwmccloskey
I love this place. The people are great and the service is amazing. My first car buying experience was at Glanzmann Subaru, and I'll never buy a car from anywhere else. I never felt pressured or rush. I got honest recommendations from knowledgeable staff, and I went home with a great car for a great price. I can't recommend this place strongly enough.
Have Any Questions About The Glanzmann LOVE Package? Please Complete The Form Below Or
CALL 866-818-0390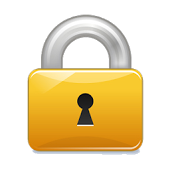 We hate SPAM and 
promise 
to keep your information safe and never contact you unnecessarily!
By Clicking "Send" I authorize Glanzmann Subaru to communicate with me via text, phone or email to the contact information I have provided in this form. Glanzmann Subaru promises to NOT contact anyone unnecessarily and inconveniently.
For Turn-By-Turn Directions, Click On Our Address: